Overview
For over 20 years we have been engaged in the retail sale of underwear, corsetry, lingerie, swimwear, clothing and accessories, becoming a leader in the market and always focusing on the well-being of our customers through the creation of durable and quality products.
We believe that the responsibility we put into every action and every innovation is decisive for sustainable growth in the medium term, today and always.
Immagine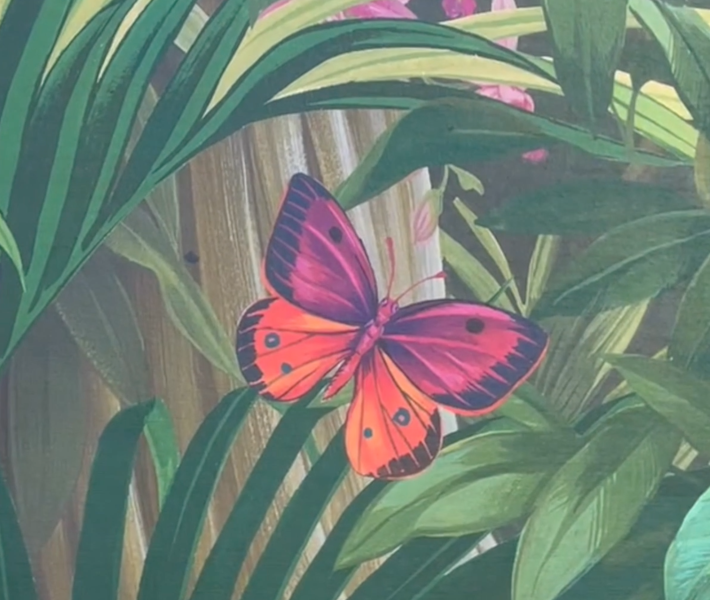 Purpose
We are committed to the well-being of our customers through the creation of durable and quality products. We want our clothes to make those who wear them happy. We are committed to making this possible and measurable by respecting people and objectives. We believe that the responsibility we put into every action and every innovation is decisive for sustainable growth in the medium term, today and always.
Corporate Social Responsibility
We firmly believe that our development potential goes hand in hand with the will to do good and to look after others.
This is precisely why we strive to offer a working environment in which our employees can develop their potential and seek to create a participatory and honest dialogue with our stakeholders, ensuring the concrete achievement of the corporate and community good.
Yamamay in numbers
Certified/recycled plastic in our packaging compared to 2020
Our History
We need to travel all the way to Japan to discover the roots of the name Yamamay. Here, enclosed in its ethereal beauty, shines a cocoon characterised by silver and crystalline reflections. Until its timid sparkle turns into magnificent wings and its green body is ready to take flight and enchant the world with its centuries-old beauty. Its name is Bombix Yamamay.
Today – as, we have been doing for more than 20 years now – we plan, design and develop collections of underwear to dress all types of women and ensure their well-being. The passion and love for what we do have allowed us to become a brand appreciated and loved by consumers all over the world.
Discover the milestones in our corporate history!
2001
Inticom S.p.A., sole owner of YAMAMAY, is founded
First store opening in September
2004
Opening of the first international store in Cyprus
Yamamay is awarded the first "Franchisor of the Year" in Italy
2005
Opening of the flagship store in Milan Corso Vittorio Emanuele
Inauguration of the branch in Hangzhou (China) for sourcing and quality control activities
2007
Inauguration of Yamamay's new headquarters in Gallarate (VA)
Jennifer Lopez signs a three-year license with Yamamay
Yamamay becomes a sponsor and licensee of the +39 Team, participating in the Americas Cup in Valencia
2009
Launch of the Yamamay beauty brand
2010
Launch of the "Go Green" campaign in collaboration with AzzeroCO2, with the aim of reducing the carbon footprint
2011
The Cimmino and Carlino families take control of Inticom and a merger is completed
2012
Intesa Sanpaolo acquires a 10% stake in the Group's share capital
A capsule collection signed by Chiara Ferragni is launched. Yamamay becomes the first underwear brand to use an influencer for marketing
The Yamamay women's volleyball team wins the Italian Championship, the Italian Cup, the European CEV Cup and the Italian Super Cup
2013
Presentation of the "Yamamay Fashion Show" on SKY
2014
Yamamay launches SCULPT, a collection of shaping underwear produced using Sensitive fabrics
2015
Intesa Sanpaolo transfers its stake in Pianoforte to Melville, a joint venture between Intesa Sanpaolo and Neuberger Berman
Launch of the women's lingerie collection designed in co-branding with Naomi Campbell, who becomes the new brand ambassador
2016
Yamamay launches the "Yhome" collection
Collaboration with Giovanni Gastel for an art event
2017
Launch of the new "Yamamay beach" store concept
2018
Opening of the flagship store in Dubai at the Marina Mall
Signing of a sponsorship deal with Cristiano Ronaldo for the CR7 brand
2019
Yamamay launches the first bra designed to assist women in the post-operative phase using the INNERGY technology
2020
NB leaves the Group
Production of face masks with fabrics certified by the Istituto Superiore di Sanità and CE marked
Yamamay is the first brand to organise a fundraiser to support the research departments of the hospitals: Sacco in Milan, Spallanzani in Rome and Federico II Polyclinic in Naples
2021
Yamamay is the first swimwear brand to launch a capsule collection featuring 100% recycled and recyclable polymer fabric, with a certification of eco design and circularity.
The Board of Directors provides for the inclusion of an independent female board member
2022
M.A.R.E. Project
RS21 Cup Yamamay
Sponsor of the Jova Beach Party
Yamamay's presence in Italy and worldwide
Our headquarters are located in Gallarate, in the province of Varese, and we operate in 37 countries: a total of 622 stores, of which 477 in Italy. The digital sales network, instead, consists of 11 online shops and 7 marketplaces.